The Huusk Leather Sheath - Designed with protection in mind
We know how important it is for you to protect the tools of your trade. Whether you enjoy creating delicious meals at home for friends and family, or if you are a professional chef by trade, your knives are one of your most important assets. Keeping them sharp, free from nicks and chips and ensuring the tip stays intact are crucial for you to be able to do your job in the kitchen.
The Huusk Leather Sheath was created to perfectly mold around your Huusk knife, hugging it from the tip, right to the handle to keep your blade well protected. It provides extra padding to safeguard against accidental bumps and has a secure clasp to ensure your Huusk knife stays safely inside.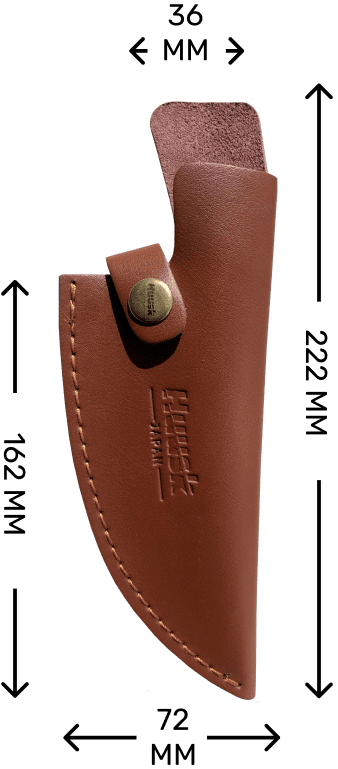 Get -50% Discount